Annie established Artgems jewellery in 1995 and now works full time from her South London studio in Dulwich, making and designing collections of Jewellery and carrying out bespoke commissioned work for clients. She regularly exhibits at Shows and Fairs and selective galleries through England and Scotland.
Her designs are influenced by structures and shapes found in marine life and geological shapes. Consequently her work has an emphasis on three-dimensional form, exploring convex and concave sculptural structures and using patterns and textures found on pebbles, rocks and shells.
She works in silver, gold and platinum, incorporating a range of precious and semi precious stones and beads to enhance the hand pressed metal shapes and give accents of colour. Often sourcing unusual stone shapes to compliment the metal forms while keeping the pieces highly wearable and distinctive.
Right from the outset of her career as a jewellery designer Annie has concentrated on producing collections of work with consistent themes, shapes and designs. Her work is like a handwriting; personal, individual and unmistakable.
Photo: Hunting for pebble inspiration on the Sussex coast.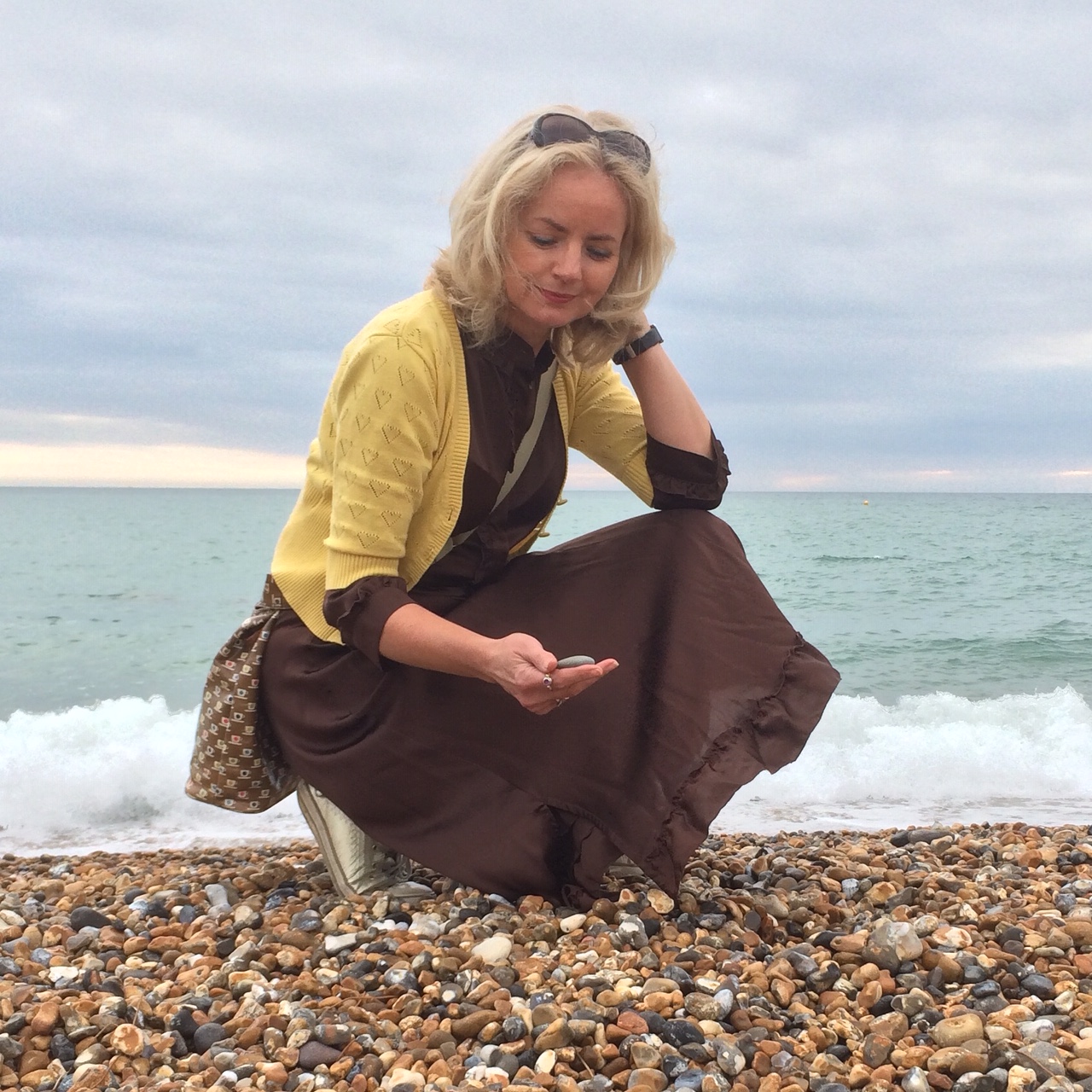 Design ideas start with simple sketches and drawings

Natural forms lead the design

Shapes are worked out in paper and card

Concepts are swiftly taken into metal maquettes to work on shape and structure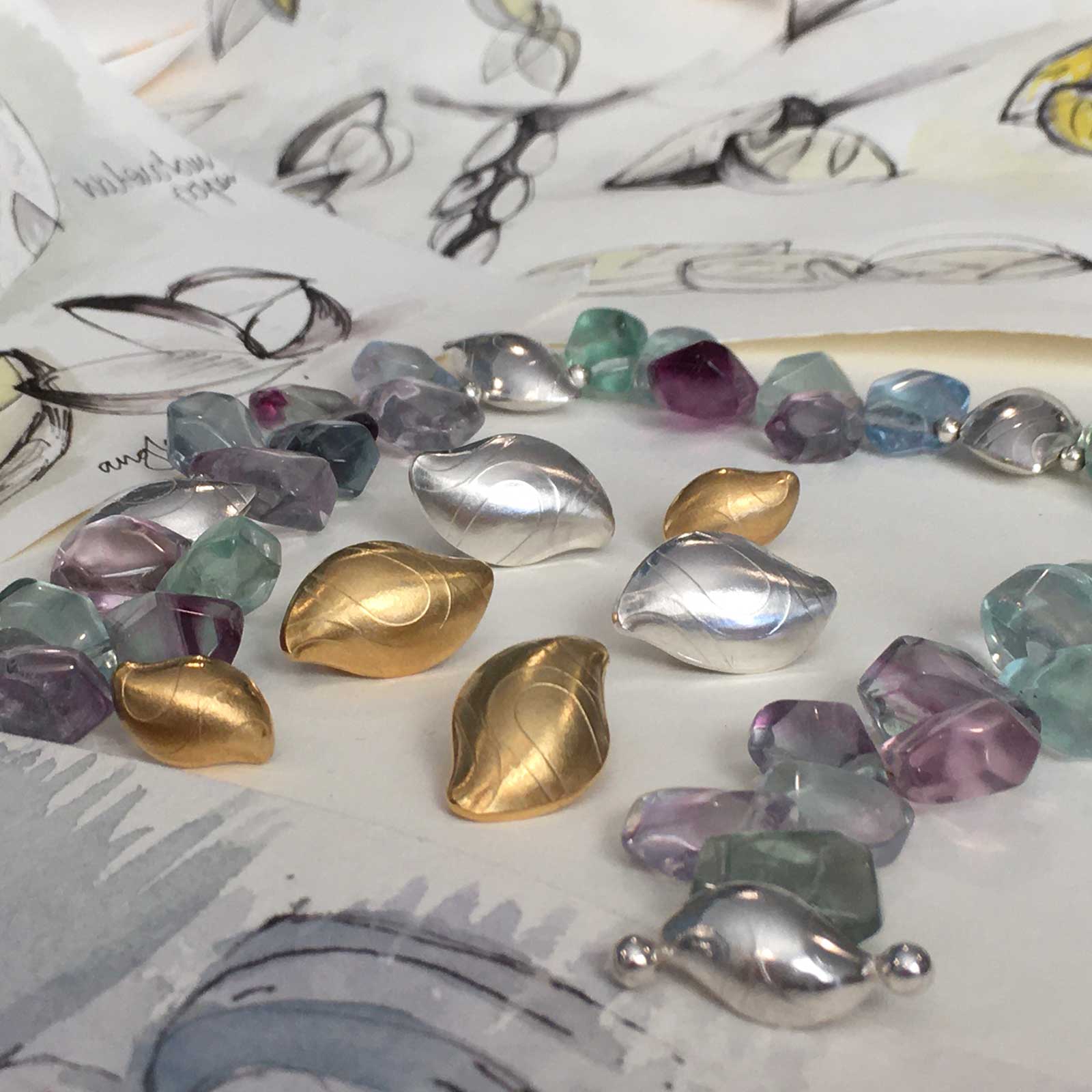 Working with colour and shape together is an integral part of the design process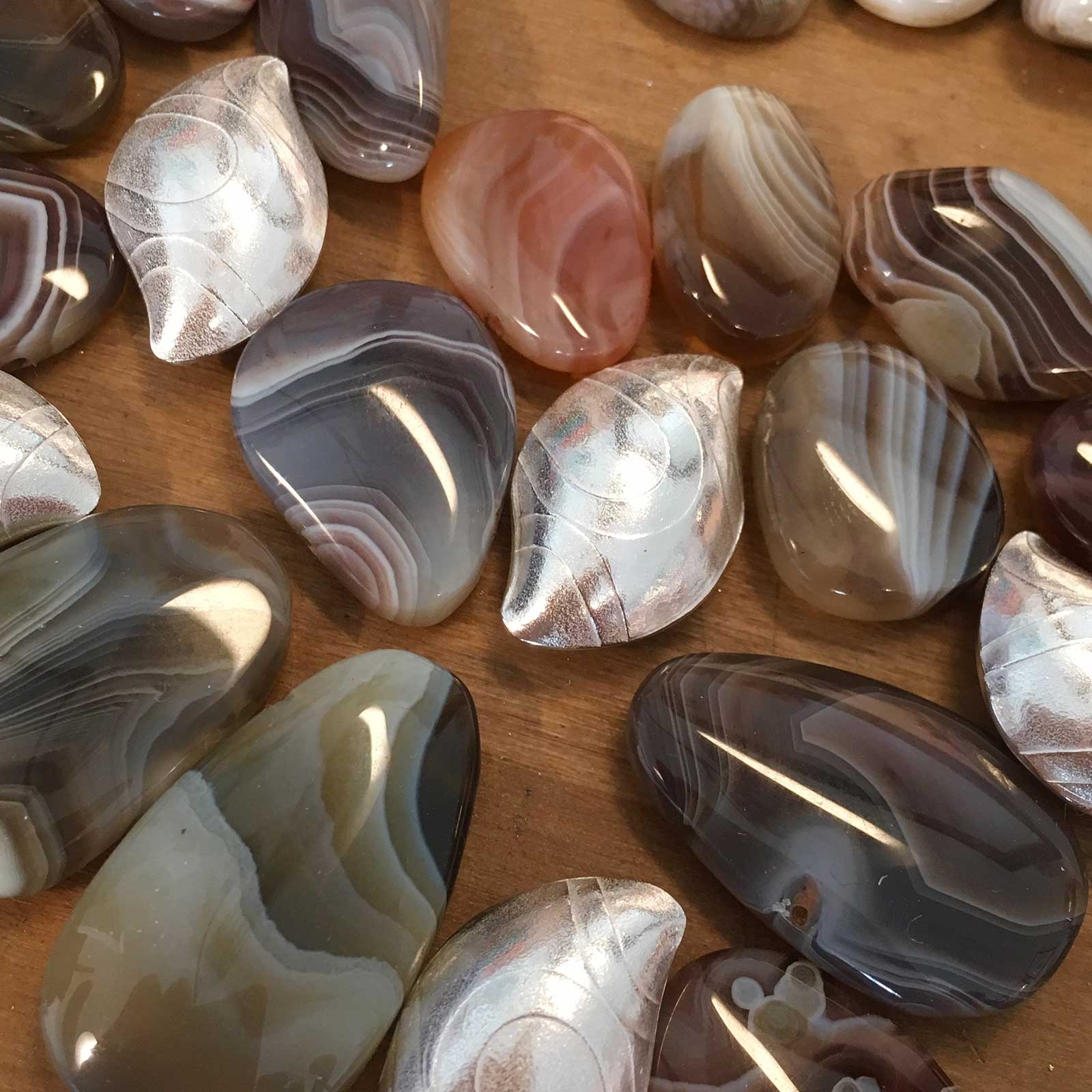 Beads and stones are sourced to compliment and enhance the design process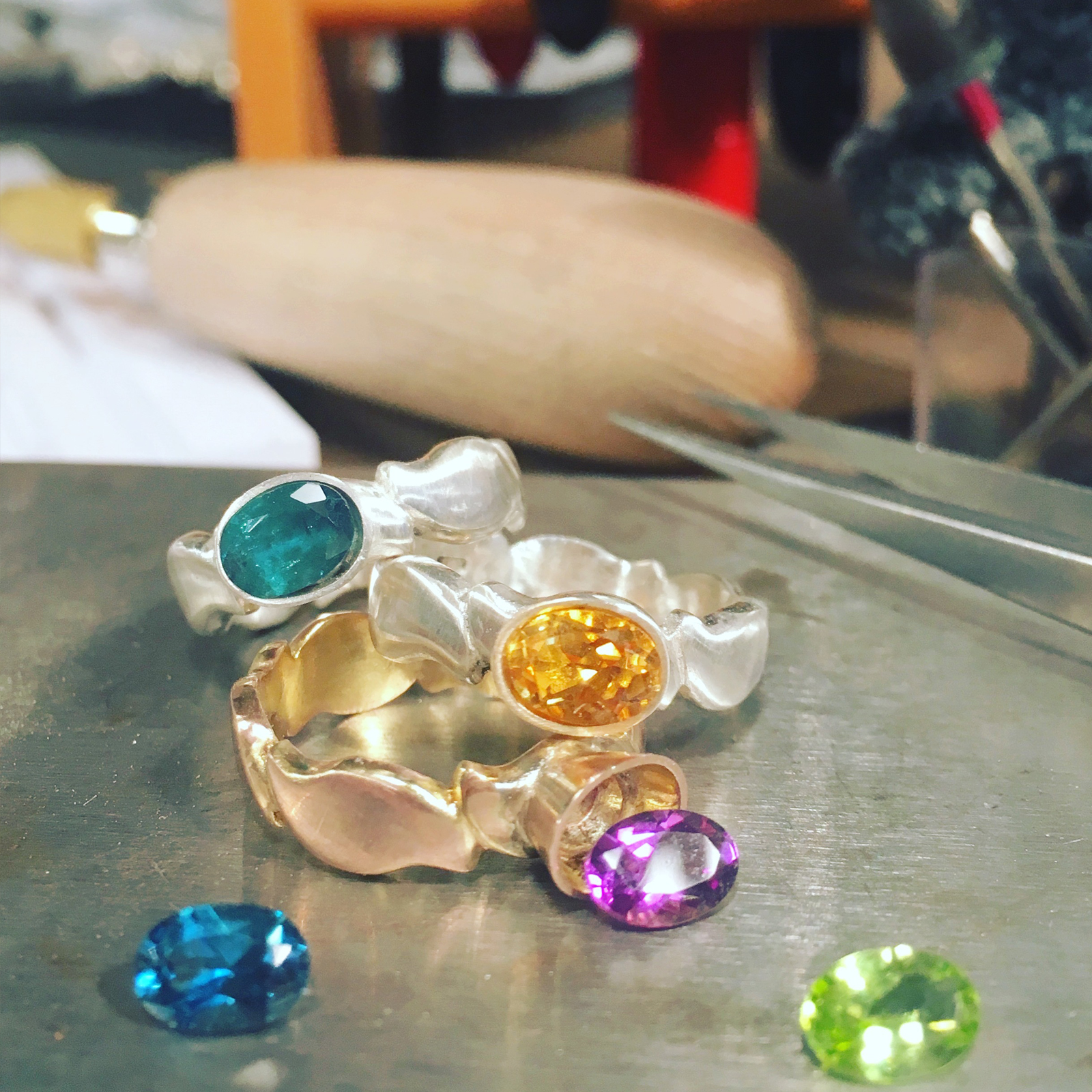 Gemstones add colour and variety to the gold and silver shapes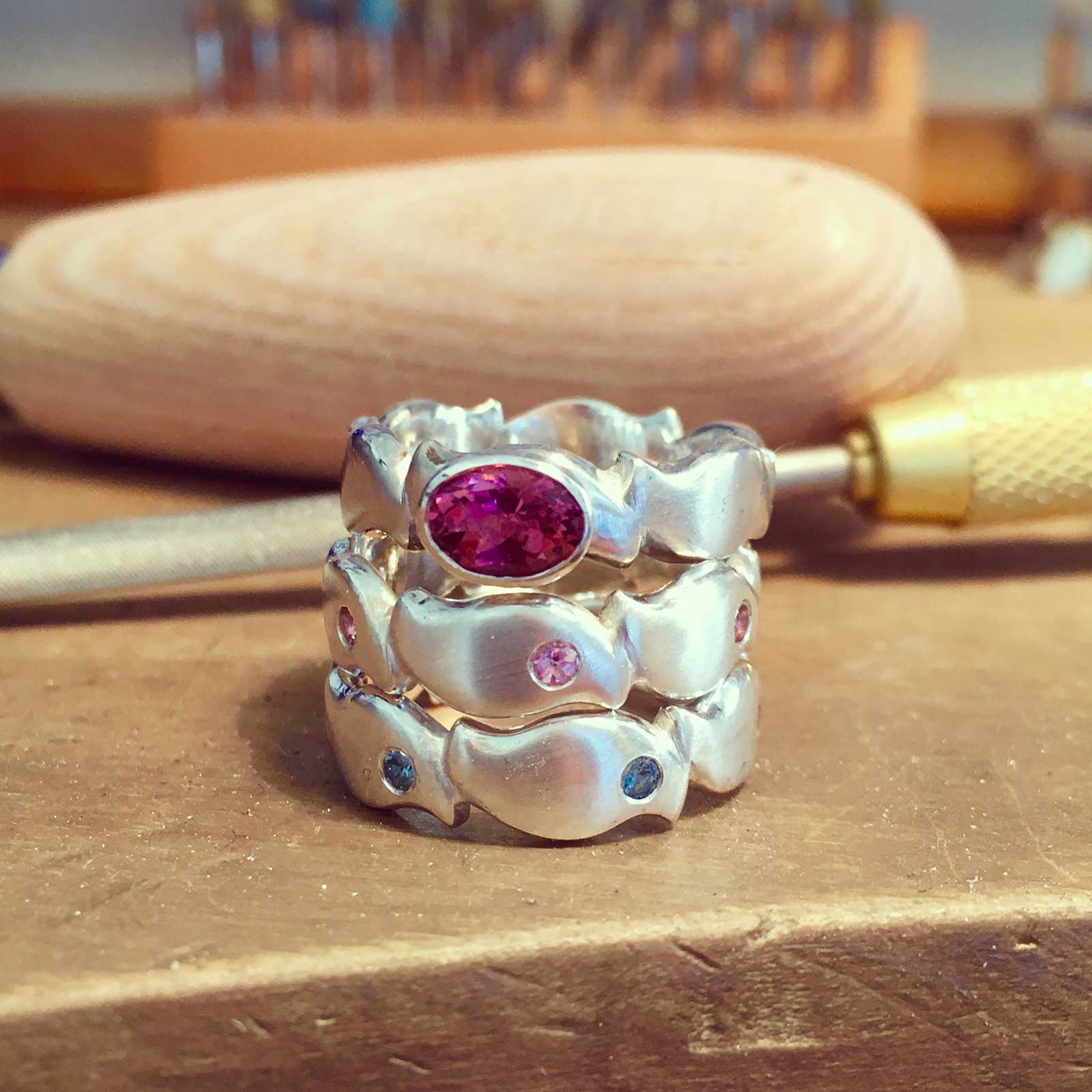 A continuity of shape and style goes throughout the collection