ELEMENTS FESTIVAL of Jewellery, silver and gold.
 

EDINBURGH 27TH-29TH OCTOBER 2023
I am very excited to be taking part in this years Elemnts show, held in the stunning Lyon & Turnbull auction rooms in the heart of Edinburgh, Elements brings

together the finest UK-based designer-makers for a selling fair, an exhibition and a series of events. This event is presented by The Scottish Goldsmiths Trust and Lyon & Turnbull.to find out more about visiting Elements please visit the website

HERE

for more details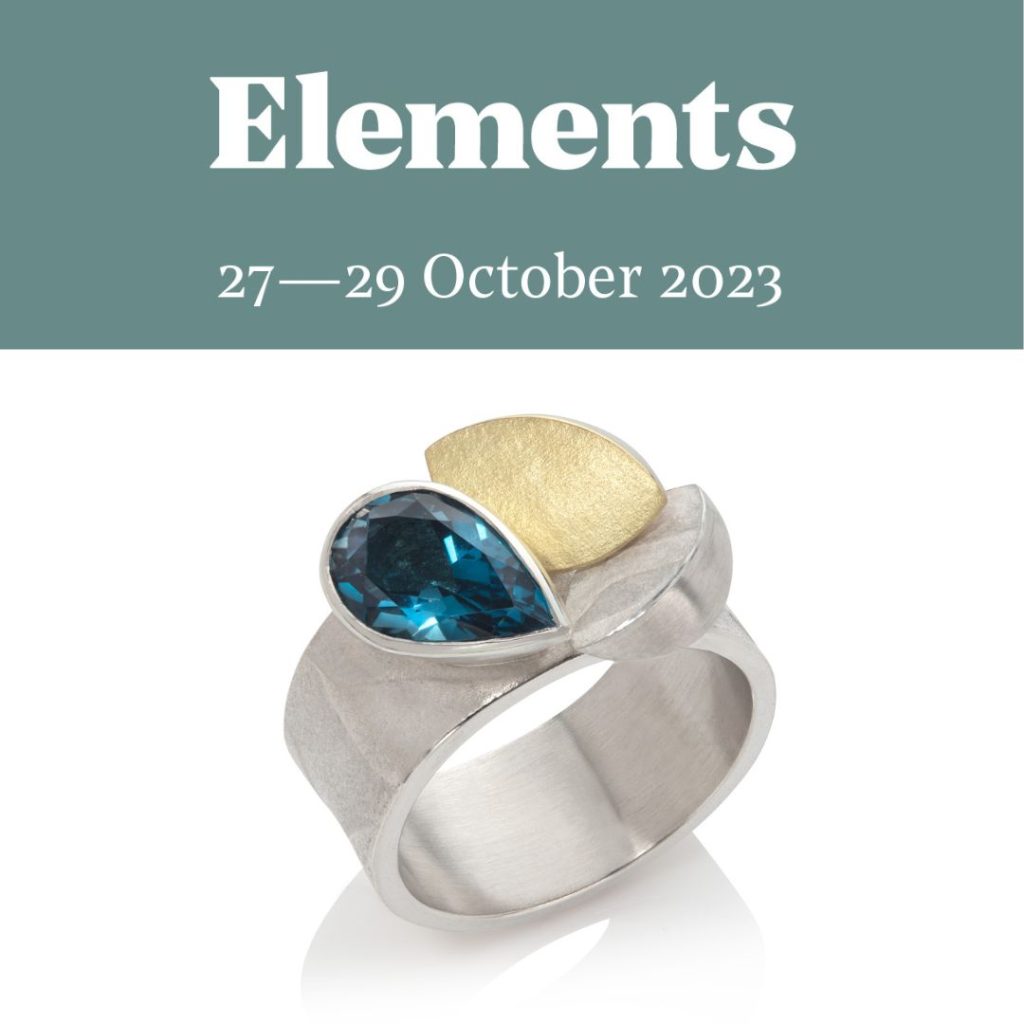 HANDMADE CHELSEA :
The Contemporary Craft and Design Fair
LONDON 9TH- 12TH NOVEMBER 2023
Join me for the 16th Edition of HANDMADE CHELSEA returning to Chelsea Old Town Hall this November. One of the longest running and most established contemporary craft and design fairs in the UK craft calendar. Discover over 100 of the very best British based designer-makers showing work from jewellery, fashion & textiles to ceramics, glass, metalwork, prints, furniture, wood and mixed media. A curated selection of beautiful work awaits – choose from the selected showcase on offer, or enquire about bespoke commissioned pieces.
 Private view and complimentary entrance tickets will be sent out later in the year. To find out more about the show or to buy tickets in advance please click

HERE.
HANDMADE IN OXFORD
 Waterperry Gardens 16th-18th June 2023
ELEMENTS FESTIVAL of Jewellery, Silver and Gold 
Edinburgh October 28th – 30th 2022.
HANDMADE CHELSEA :
The Contemporary Craft and Design Fair
London 11TH- 13TH NOVEMBER 2022